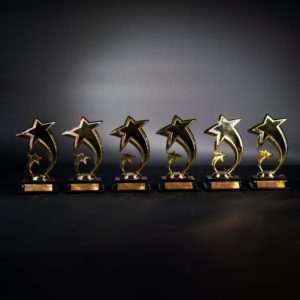 Here we are in 2022, celebrating our seventh year in business and my fifth year of being the sole owner of Big Slate Media. Each year, I write this "update from the president" with the hopes of keeping our team, family and friends in the loop with all that God has done and given us the opportunity to help with. So, without further ado, here's some of the amazing things that've been going on over the past year: 
It's always humbling to receive awards from peers and community organizations, and this year we've been truly blessed. The Knoxville Chamber honored us by awarding the 2021 Small Business Excellence award to this team as part of the Pinnacle Business Awards. This is a testament to the innovative approaches we are taking with our product offerings, the impact we've made on our community and the huge growth we've experienced. Additionally, we were awarded six awards from the American Advertising Federation as part of the Big Wig Awards – taking home Best Film/Production Company, Best Social Media Specialist (Jess Gutman), Best Project Manager (Jess Gutman), Best Adjunct/Part-Time Educator (Jess Gutman), Best Intern (Ben Gleason) and Most Likely to Be My Boss in 10 Years (yours truly). 
I always hope that everyone who chooses to work at Big Slate retires here, but the reality is that won't happen. One of the most important parts of my job is to do what I can to help people grow, learn and develop as professionals regardless of how long they do stay with this team. This year, we saw a few folks jump into the next phase of life, and while we said some tearful goodbyes, it's been so cool to watch them spread their wings. Lucas, Katelynn and Eli are missed every day by this team but we're so proud of all they are accomplishing in new cities and new careers.   
With the personnel transitions, we had some big shoes to fill. Not to mention we had an amazing year of growth. We were lucky enough to snag some amazing talent to join the ranks – Phillip Bootsma, Jon Friedman, Taylor Schaad and Bryce Boser are all new recruits (and we're still hiring more!). These talented creatives have become fast family and continue to level up our quality of work. Additionally, Chloe Pigue graduated, and we offered her the opportunity to help us build a business development team which she's rockin'. As always, the client work we get to do is so fun and impactful. It's so rewarding to help brands – new or old – communicate who they are, what they believe and the impact they want to make. But the real gold in this job… the real reason we do it is for the projects we don't necessarily get paid for.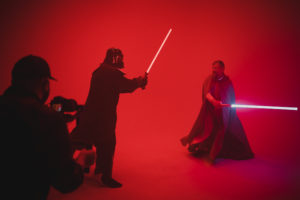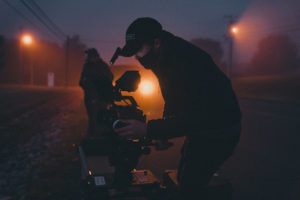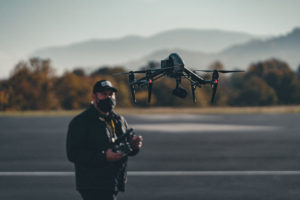 As part of being on the Big Slate team, each crew member has the opportunity to pitch passion projects. The hope is these challenge us creatively/technically and make an impact on the community. In continuing with our commitment to support the arts, we were able to produce another season of the Ghostlight Series for the Tennessee Theatre as they continue to recover from pandemic lockdowns. And, in what has become an incredibly rewarding project, we endeavored on our first ever full-length documentary as a passion project slated to be released early this spring. We've also been so fortunate to complete another passion project with someone who cooks a delicious burger, helped with some political ads our employees believed in and tried our hands at some stop motion. I can't wait to see what other stories this team dreams up.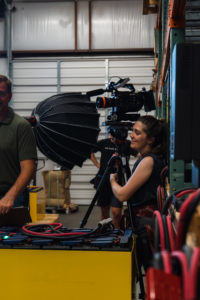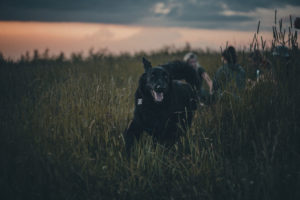 From a business side of things, we crushed our goals… which really means that God provided for us this year and continues to sustain us. We launched our new website, finished a new reel (you have no idea how hard it is to make these things) and made serious progress on launching B-Roll Bank. Our mid-year retreat was one for the books, and I've been so proud of how this team has leaned in and helped refine and improve processes, procedures and the secret sauce of how we make "content that doesn't suck."  
2021 was a year of growing up, transitions and leveling up for Big Slate Media, and I expect 2022 to be more of the same. I'm so proud of the people I work with, and I'm so grateful for the clients that hire us. That being said, God gets all the glory for this because none of it would happen without Him. Thanks for reading this and being a part of our story. We need the cheerleaders and the encouragement but most importantly – the prayers. Hope this story of God's grace and faithfulness encourages you to trust Him with whatever you've got.