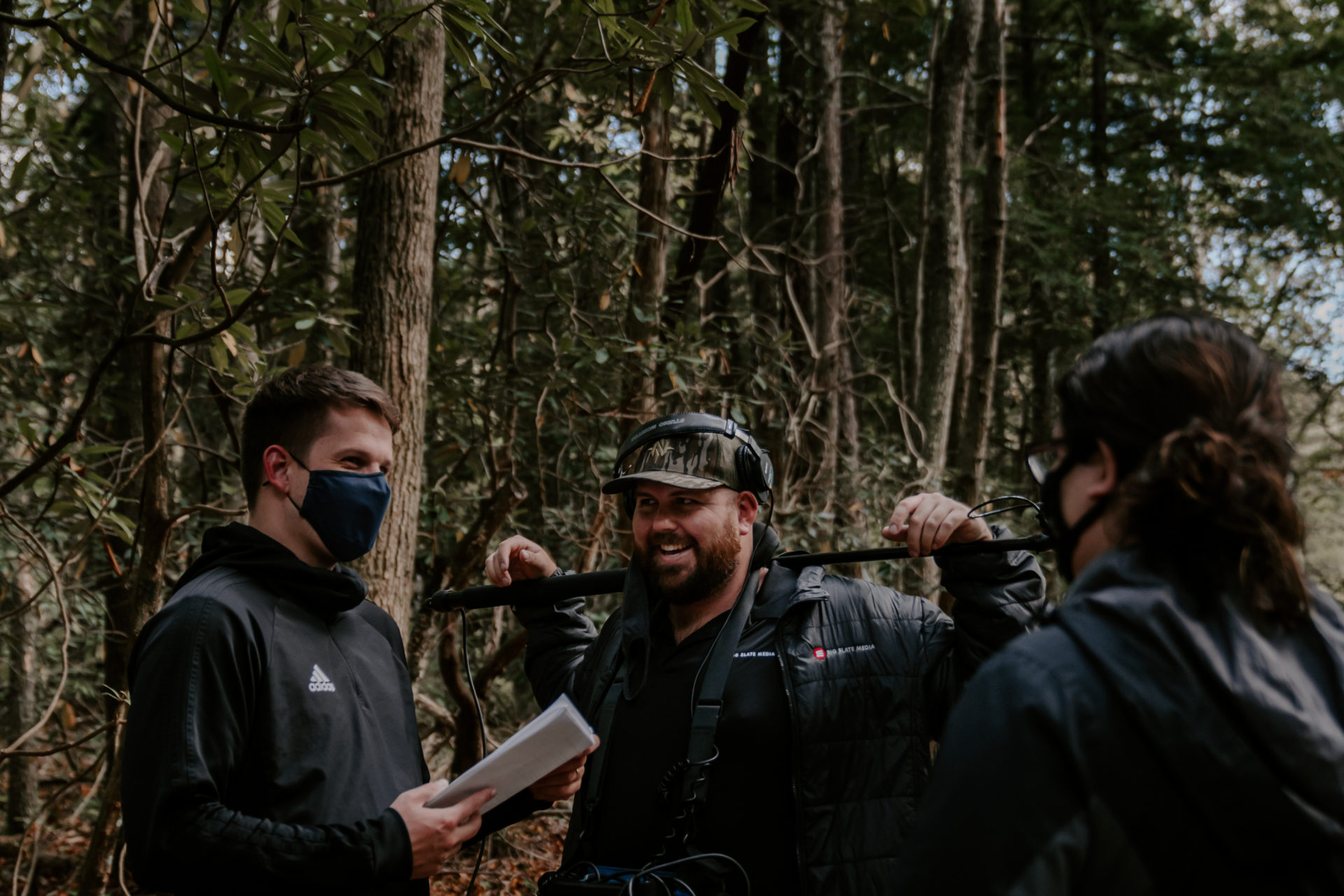 I actually thought about the contents of this letter in early May 2020. It was the worst month of business we had been through since starting the company. We weren't shooting any projects, we were working from home and the crew was just about out of things to do. I never fully doubted our ability to pull through it, but I was certainly becoming prepared for this letter to hold a much more somber tone than the championing rally cry it has been in previous years. Despite the suffering, political turmoil and general "suckiness" of 2020, I'm proud to say it's been one of the best years we've ever had and not necessarily in the ways you'd expect. 
From a business standpoint, we hit our ambitious sales goal set in late 2019, which was a huge accomplishment for any business during 2020. That being said, our financial achievements sit very low on my list of accomplishments for the year. Without a doubt, when reflecting across 2020, I'm immensely proud of the way our team worked together to use our powers for good to help our community. 
We were able to work with a few folks to help elevate black voices during the Black Lives Matter protests, which I am humbled to have been a part of. Completing some projects with Matthew Best of Johnson University and RheaSunshine, I was able to watch our team come together and help do our small part in changing the world.
Additionally, we reached out to several organizations deeply impacted by the pandemic and were able to help the Clarence Brown Theatre and Tennessee Theatre continue to reach audiences, support local musicians and performers, and raise some money during immeasurably tough times. Specifically, Jess led the charge in ensuring our team was doing what we could to help during this time. Her heart for this city and these institutions is huge. THIS is what I'm most proud of. It wasn't about the sales. It wasn't about the clout. It was about us being able to do what we can to help those around us. I love that Big Slate was able to do this, and we plan to continue to do this.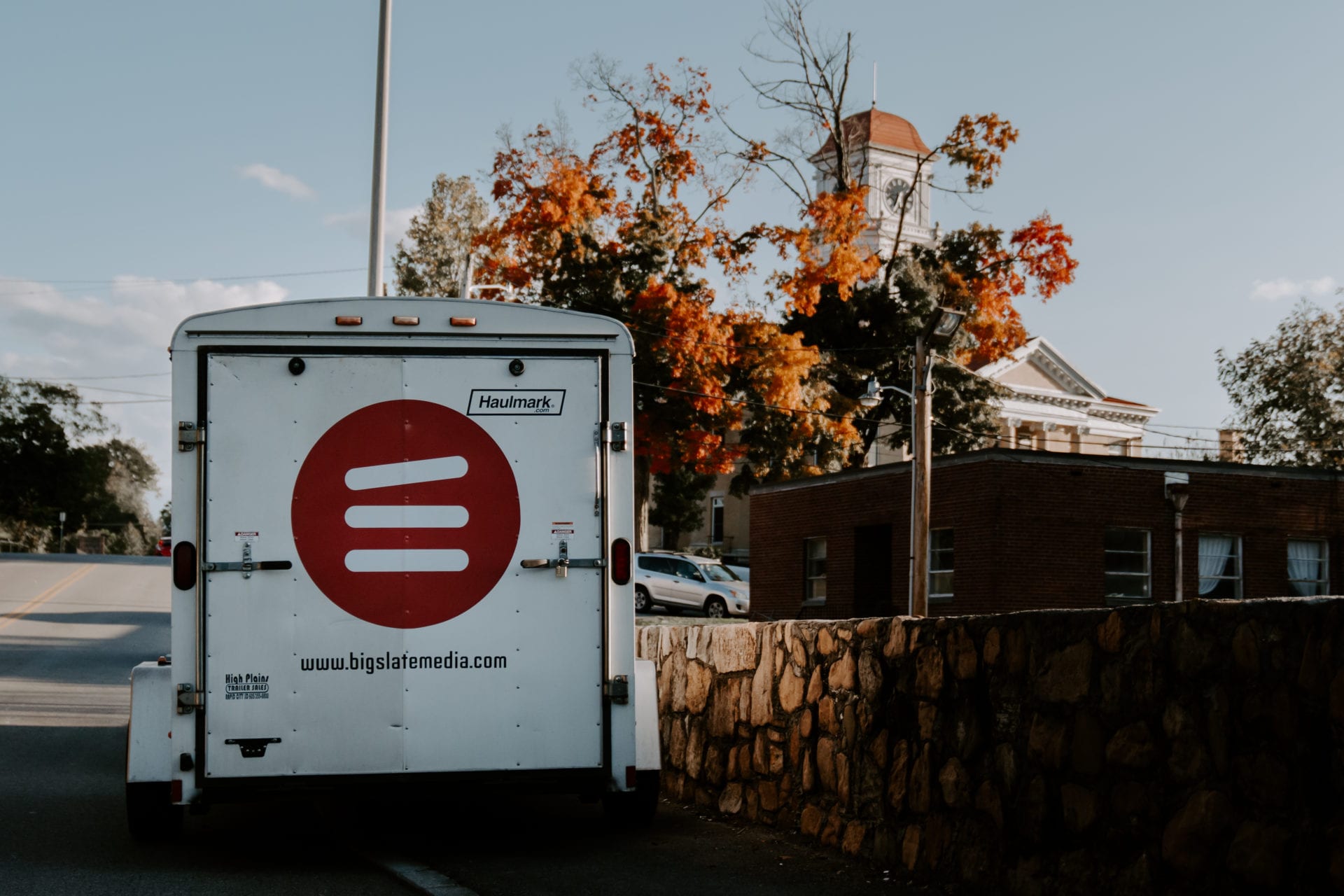 Sometime around August, I think the world realized the pandemic wasn't going away. Businesses needed to find a new way to communicate and function in this new landscape. We were ready to help. This surge in work led to us bringing on two incredibly talented, full-time employees, Michael Hutcheon and Carrie Hulsey. Michael joined the crew as a Producer and immediately was thrown into the fire scheduling a 14-day production coordinating 60 talent across 15+ locations. And let me tell you, he nailed it! (check out some of the finished product here). Carrie quickly revealed her keen eye as a gaffer and cheetah-like speed in the edit bay helping us crush out a seven-part series for Bell (seen here) as one of her first projects. We're blessed to have yet another two amazingly talented, passionate, honest and kind people join our amazing staff.
In addition to the full-timers, we had the privilege to bring on three new interns in 2020 – all of which are still with us today. Chloe Pigue helps Jess in all things social – posting, content curation, engagement – you name it. She's also transitioning into what we hope will be a full-time role with us in businesses development when she graduates from UT this spring. She's smart as a whip and so sincere in her desire to help businesses grow. Late 2020, we were lucky enough to have Michaela Hall and Olivia Aylsworth join us to assist in literally every aspect of what we do – pre-, prod, and post-. There's no doubt this has been an abnormal internship process for them (shutting down, working from home often and crazy business growth), but they've been champs and have been a huge help to this team and our clients over the past several months.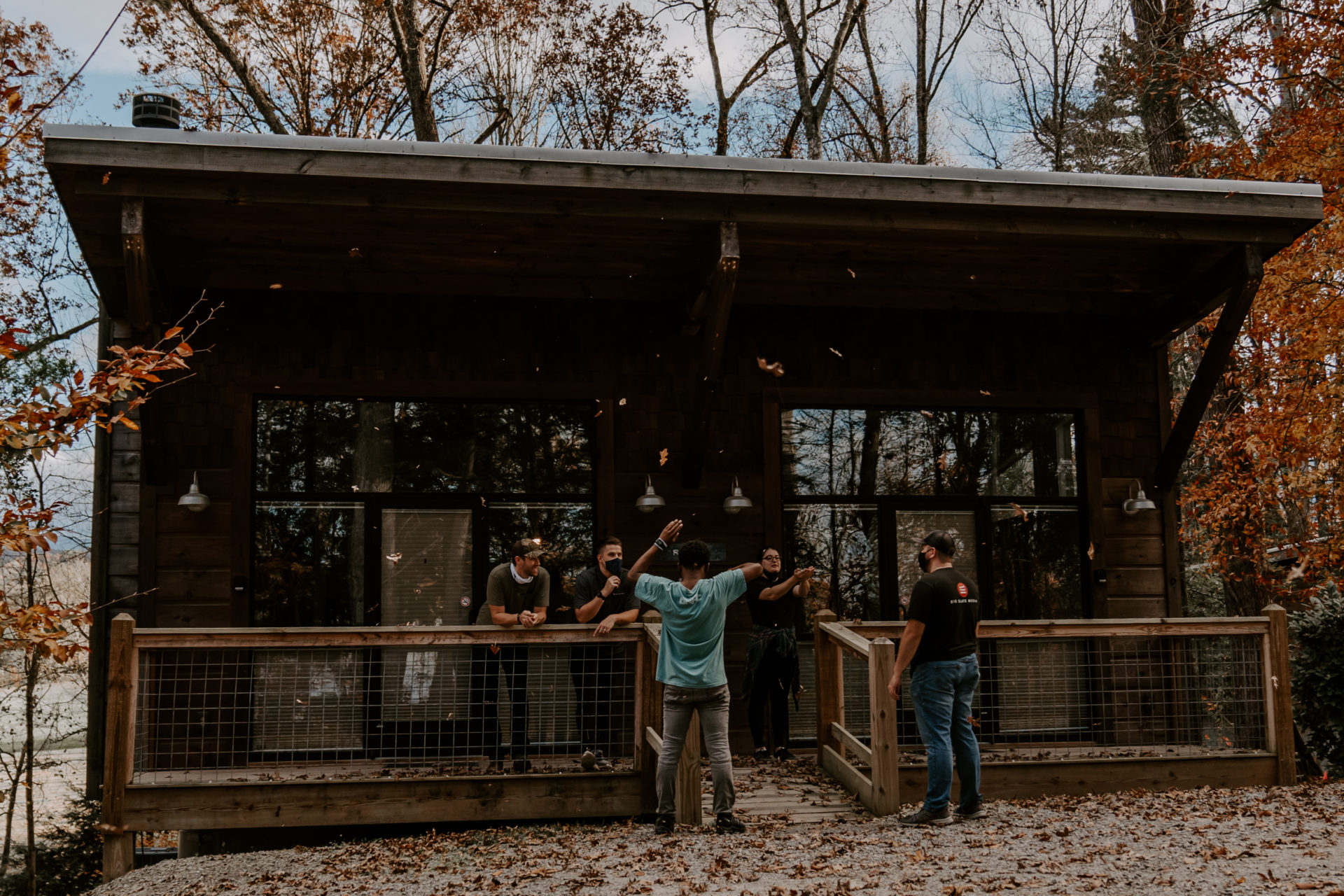 Pivot – quite possibly the most used word in 2020 besides "pandemic". Every business had to do it in one way or another, and we were no exception. I'd been working on this idea for a while but the pandemic really pushed it to the top of the priority list. Instead of gathering dust on our servers, we wanted to find a way to give our clients access to their raw, untouched b-roll for use in social media and general content needs. In working with the folks at Marshall Graphics, we were able to develop and launch an awesome piece of software we're calling "B-roll Bank" that does just that. Now, when we go on a shoot and come back with gobs more footage than we need for that :30 spot, we're able to give our clients access to a portal where they can log in, search all their footage that's been tagged and organized with keywords and download it to use as they wish. Pretty slick, right? We're still in beta, but it's coming together! 
In addition to creating a way to repurpose content for our clients, our amazing team launched an animation department. Katelynn was holding out on us with her amazing skills in After Effects and Lucas jumped in to learn Apple Motion giving us an entirely new revenue stream during a time when on-site production wasn't an option. Again – blown away by this team's ability to adapt. 
To cap off the year, I was humbled to be invited to join the 40 Under 40 Class of 2020. It's truly amazing to join this distinguished group of movers and shakers in Knoxville and be recognized by my community. Last but not least, our team took home five awards from the American Advertising Federation at the 2020 ADDY Awards – a true testament to the creativity, drive and passion that holds this team together.
Shew… that's a lot. Right?… This story isn't possible without the clear divine direction of God working in and through us. I'm not capable of knowing what decisions to make, what directions to go without the guidance of the Holy Spirit and seeking the clear path of God. I hope you can see all the work, all the awards and all the accomplishments by this team this year are a direct reflection of God's faithfulness and love. His work in our lives and in this company is truly astounding. That's why I write this. I want what He has done in my life and in the lives of those around me to be shared because it's truly remarkable. 
Thanks for reading this and following along in our journey. It's hard to believe over five years have passed since starting this company, and I can't believe how quickly we've grown and the opportunities God has brought down our path. Thank you for your love and support! We need it! 
Cheers to 2021, 
Jonathan Halley, President | Big Slate Media